Back to Things To Do
North Norfolk Coast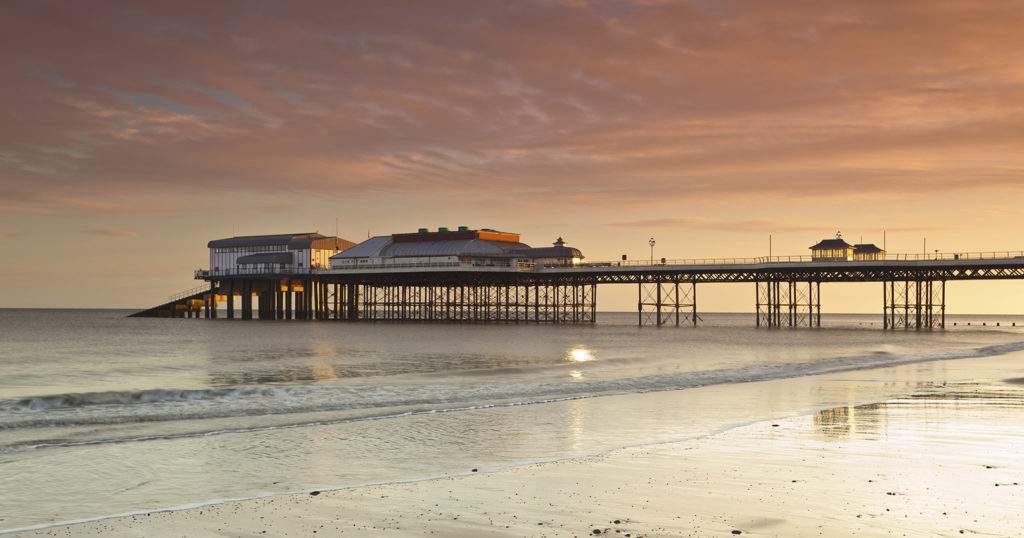 North Norfolk is one of the most beautiful stretches of coastline in the UK. Whatever the season there is so much to see and do.
North Norfolk is one of the most beautiful stretches of coastline in the UK. Whatever the season there is so much to see and do, whether it's discovering the abundance of local wildlife, exploring the many historic coastal towns and villages, or simply relaxing on the miles of unspoilt beaches.
So, if you like the idea of a stroll along Cromer Pier, enjoying a picnic in the grounds of Blickling Hall, riding on the North Norfolk Railway's steam engines, visiting the seals at Blakeney Point or indulging in some shopping in picturesque market towns, North Norfolk is the place for you!
The North Norfolk coastline stretches for 43 miles and much of it is designated as an Area of Outstanding Natural Beauty. The diverse landscape includes wide sandy beaches, pine forests, salt marshes and mudflats.
Cromer and Sheringham have been popular seaside resorts for almost 200 years and offer a relaxed pace of life for those looking for a really laid back holiday. Blakeney, Cley and Wells are outstanding centres for wildlife and a paradise for birdwatchers. You can take a boat to Blakeney Point to see the seals or try out crabbing on the quayside at Blakeneyand Wells.
Holt is a small Georgian town which is a great place for shopping or browsing around the many art and crafts galleries. You won't be able to resist the tempting cafes and speciality food shops. Walsingham has been a place of pilgrimage since the Middle Ages and is one of the four great shrines of medieval Christendom alongside Jerusalem, Rome and Santiago da Compostella. Although only the home of a mere 800 residents, it attracts visitors from near and far. There are several religious buildings in the pretty village and the peaceful atmosphere makes Walsingham a perfect place for those who want to escape for a while from the hustle and bustle of the larger resorts.
North Norfolk forms part of the largest coastal nature reserve in England and Wales. Bitterns and terns, oyster catchers, avocets and marsh harriers are among the species which make North Norfolk a prime site for bird watching.
The Norfolk Wildlife Trust has several reserves along the coastal strip and also within the county, a visit to the Visitor Centre at Cley is highly reccommended.
At Salthouse Marshes, further along the coast, a shingle bank protects the coastal grazing marshes and salt water lagoons from the voracious appetite of the North Sea. Bird watchers can look out for black-tailed godwits, ruffs, redshanks and snow buntings as well as several thousand Brent geese in the winter months.
For those seeking sophisticated exclusivity then the villages of North Norfolk, including Burnham Market, Blakeney and Cley-next-the Sea, offer stylish shops and award winning restaurants.