Back to Things To Do
Cromer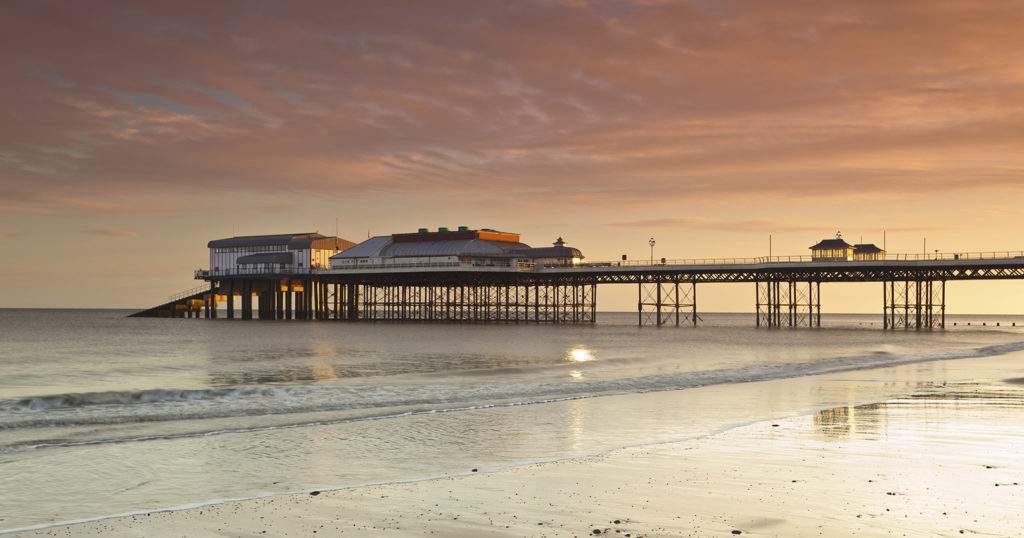 Cromer is a pretty historic seaside town with much to offer, including lovely clean unspoilt beaches, interesting shops and a wide choice of places to eat.
The famous Cromer crab is a delicacy not to be missed, and is served in many pubs and restaurants in the town.
Cromer Pier which is over 100 years old is home to the UK's only remaining traditional end of the pier variety shows, including the Seaside Special.
The lifeboat station can be visited and the lifeboat is launched from the new Cromer Lifeboat Station at the end of the pier. Cromer has had a lifeboat Station for over 200 years, and lifeboats were launched from Cromer even before the RNLI was formed back in 1824. Coxswain Henry Blogg was an outstanding individual and was the most decorated lifeboat man in the RNLI, he was awarded 3 gold medals and 4 silver medals for gallantry, the George Cross and the British Empire Medal he served the station for an amazing 53 years. It is well worth visiting the RNLI Henry Blogg Museum where you will learn more about Henry Blogg, his most famous rescues and the history of the Cromer lifeboats.
You really cannot miss a traditional fun day out for all the family on the award winning beach at Cromer holder of the Blue Flag Award. Finish your day at the seaside with an evening out at the popular Seaside Special Show at Cromer Pier.